Hello, Friends Hope you all are well.
In this post, we will learn how to upgrade our self by enrolling free courses and how to get free certificates which will give you benefit in the future. So I listing some of the best course providers for free and some tips to get paid courses for free.
If you are interested then you can go through links.
So let's begin.
1. Udacity — Udacity is the best website to get courses but here you will get only paid courses. Udacity provides Nanodegree Program. In which all programs include Real-world projects from industry experts, Technical Mentor supports, Personal career coach and career services, Flexible Learning Program.
FEATURED PROGRAMS
Its courses are long period based it may require 6 months to complete it and you can also finish it within a month it depends upon you that how much time you spend too complete the course.  There are also some ways to get these courses for free but that process may take some time and effort. Udacity provides the best mentorship by which you will be able to learn the course properly and because it includes project-based courses it will be more beneficial.
Pricing
These courses are a bit high it is approximately 300$ per month. If you are interested then you can go through these links.
If you want to know how to get free courses of Udacity to comment on us. 
2. Coursera — Coursera provides a ton of courses some of them are free and some of it is paid but you can get it at normal price. You can join Coursera for free by going through this link JOIN FOR FREE. There are some companies which provide certificates when you complete the course Some of them are listed below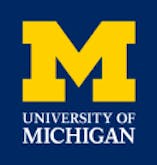 These are the top companies providing Certifications for the course.  The latest skill development courses are available there Earn a certificate you can also upskill your organization. If you are trying to find courses for business then you can go through this link JOIN COURSERA FOR BUSINESS.
Coursera provides 3900+ courses and specialization, 13+ professional certificate, 20+ degree, and master trick.
Courses—  
Pricing — Pricing depends on your course if the course provider is the university, MNC, etc then it may be expensive but the price of average courses is of 33$.
Coursera also provides financial aid by which if you are not able to buy the course then you can fill the form of financial aid and if the course provider approves it then you can enroll the course for free.
If you are interested to fill the form of financial aid then you can copy-paste this material by which you chances will be high to get the course for free.
When you fill the form it fills ask some questions like
1. Why are you applying for Financial Aid?
Hello, I am from India. I am a computer science student from a poor family background & right now I'm not able to pay for this course, but If you accept my application It would help to brighten my future. Also in the future, I can achieve my goal to fulfill my family requirements & contribute to Coursera. I do not have a special source of income so right now I am not able to buy this course you due to financial problems so if you approve of this it will be very helpful to me to compete in this era. That's one reason to apply for financial aid on Coursera though you are still required to demonstrate how the certificate will be of benefit to you. Your courses are good and I really want to learn from your courses. I hope you will take positive action. Help me to Enroll in this course and I will be able to update myself.
2. How will taking this course help you achieve your career goals? 
Currently, I am a student of B.tech in computer science, and as we all know during the time of placements we all have to prove ourselves by showing these certificates. This organization is this much reputed and best that I will get all good stuff and will be able to prove my skills in front of anybody. But unfortunately, I am not able to buy this course and certificates due to the financial crisis. But I want to get learn and get to know the real stuff that I want. For that, your organization has to help me by which I will be able to get the course for free. This certificate will improve my resume and I will be able to shine in the crowd by this honorable certificate. This certificate will get bright my career by giving some push to select me in campus placements and I will be someone with some real knowledge. So I hope that you will take positive action and will provide this course and certificate for free to me.
3. Amazon Web Service — Build your AWS Cloud Skills with AWS Training and Certification. We offer free digital training, in-person classroom training, virtual classroom training. You can build your future by training yourself at AWS. AWS Training and Certification builds your competence, confidence, and credibility through practical cloud skills that help you innovate and build your future. If you want to do free courses IOT  then you can through these.
etc…  For more courses visit Amazon Web Service Training.
Pricing – Most of the courses are free but you have to pay for some courses if you want to go in advance.
4. Skillzcafe — Skillzcafe is a peer to peer learning platform providing online courses across the globe. … We provide lucrative opportunities for skilled persons to create and share educational courses to anyone who is willing to learn these courses. We call them ("Instructors") and ("Learners") respectively. Leverage your expertise and create courses on your own schedule and monetize your skills.
Transparent and fair pricing
World-class instructors
Democratized learning
Course diversity
Customer obsession
Multi-currency support
Competitive traffic based commission
Convenient web-based course creation
Secure course content
Customized web-based marketing offer
So many courses are available like
If you are a developer then you can go through these courses.
If you want to have a course based on finance and business then you can go through these links.
If you want to do a course based on personal development.
and many more is available at the website of skillzcafe.
Pricing —  Skillazcafe provides courses for free and also free paid. but the rate is normal. For basic corses you will get free courses but if you are searching for professional post then it may cost around 6$ to 7$.
5. Eduonix —  Eduonix learning Solutions is the premier training and skill development organization which was started with a vision to bring world class training content, pedagogy and best learning practices to everyone's doorsteps .
Eduonix aims to identify and provide the best learning and training environment. It identifies industry veterans and content creators around the globe and bring it to the global audience using number of intuitive platforms for easy and affordable access to quality content. Eduonix offers easy to understand online courses and workshops for everyday people.
Here you can get hacking courses and also courses for software pentesting. By which you will be able to complete the course and get some internships or job based on your quality.
They provide some E-degrees like.
IoT E-degree – The Novice to Expert Program in IOT
Advance Artificial Intelligence & Machine Learning E-Degree
If you are planning to do courses then this will provide nice courses like.
IT, Engineering and Technology
If you want to do professional course like engineering or any other course online then go through these links.
If you want to get free courses then go through these link FREE COURSES BY TECHNICIAN BROTHERS